This modular design creates space for a multi-functional office building in the French Quarter of New Orleans.
The design reinvents the gridded condition of the Quarter through a cubic structural grid within the building.
Most structural bays are 28' x 28', while excess space creates irregular bays along the lot's edge. This condition emulates the traditional New Orleans porch while creating a convenient bar for lobbies and terracing.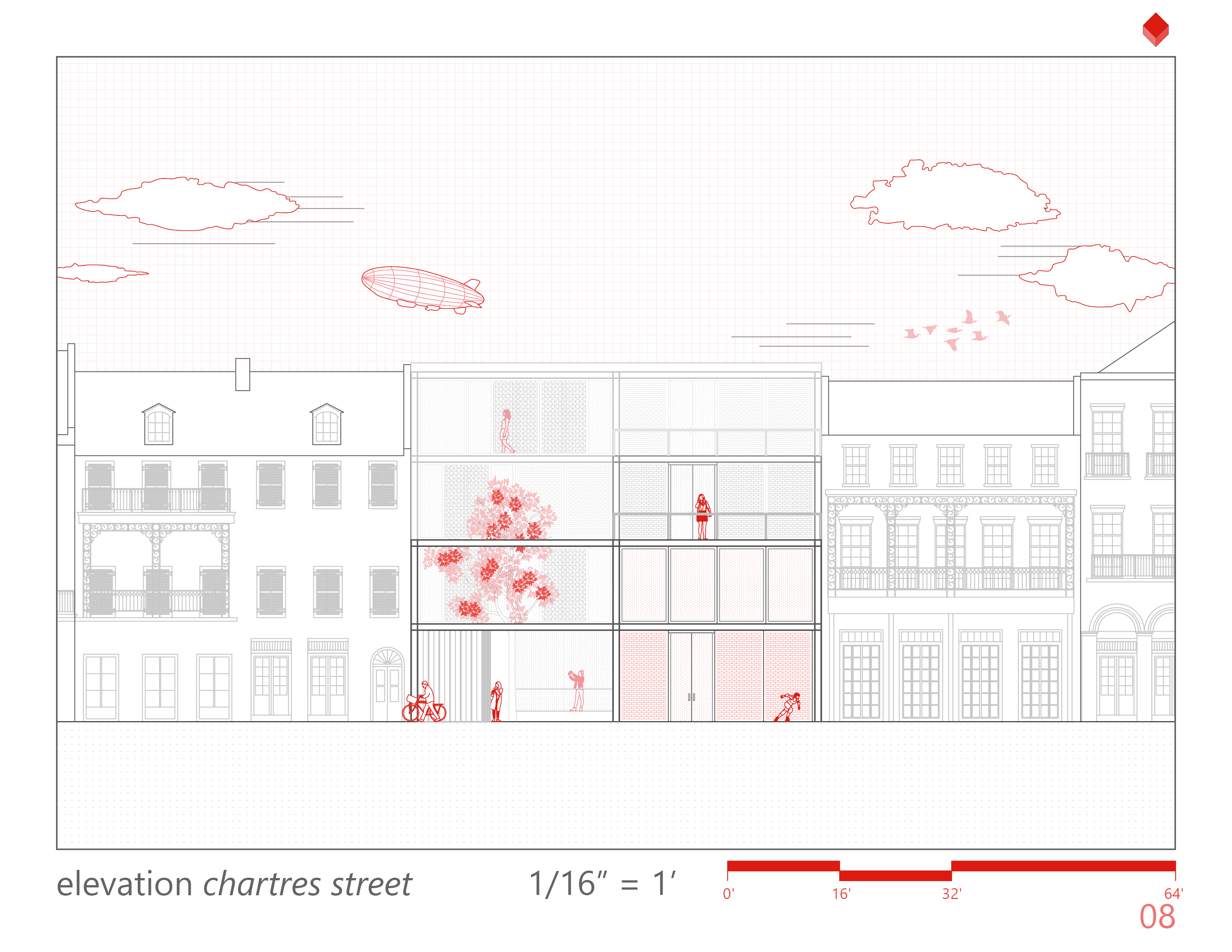 The building also reflects the irregular textures of the Quarter through stacking modules uniquely within this structural grid. This quality provides building occupants with a variety of space typologies and a sense of flexibility.
The theme of modularity influences the use of prefabricated elements, providing ease of assembly and advancement of thematic regularity. On the façade, each modular bay divides into four segments which then hold either a glazed panel or a brick panel, with the addition of a mesh operative shading system.
The arrangement of each module within the floor plan is highly flexible. This provides people with a variety of spaces for many different purposes. Programming flexibility into the building layout also leaves room for future changes to the building use.