The sectional micro-house centers on outdoor circulation. An exterior staircase connects a loop of indoor spaces, forming a balcony condition surrounding a courtyard. This courtyard sits surrounded by tree-like columns.
Axon
The horizontal micro-house centers on shared outdoor circulation punctuated with enclosed indoor pods. Alternating opaque walls and sliding doors create a gradient of private to public experiences, as well as offer consistent access to gardens and fresh air.
The vertical micro-house offers unusual geometries, with circular floor plans and a triangulated exoskeleton. On the façade, alternating materials of mesh, glass, and open air change the visual opacity and airflow throughout. A spiral staircase wraps an elevator shaft, pinning the building together.
Click here to see another exploration of the vertical micro-house.
The sectional, vertical, and horizontal typologies become building blocks to aggregate across one city block, creating collective mat-housing.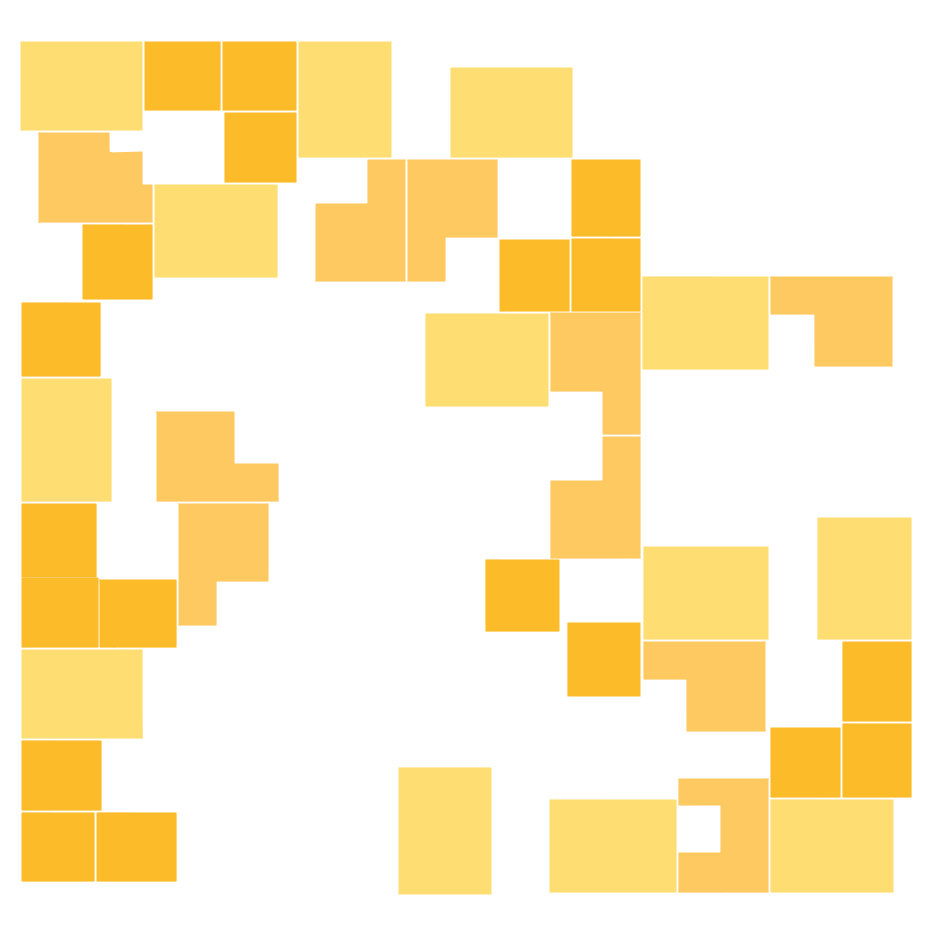 Arrangement
Elements from each typology work together to connect people to outdoor space and to each other.
Three units of varying sizes pixelate evenly throughout the block. Smaller units share a larger portion or outdoor space in a courtyard condition, while larger units feature exterior circulation. All units offer space for both solitude and community.
A large community garden grows in the center of the block for the benefit of all residents. Adjacent to this garden, variations on the vertical typology provide space for cultural amenities, such as art studios, music rooms, and a star-gazing deck.
Approach
In the Garden
Public amenities reside on the ground floor perimeter of the block. These amenities promote engagement with the surrounding area and discourage the isolation and privatization of the housing collective.