Shotgun Style

Bistro
2018
Imagined on Freret Street in New Orleans, this design for a bistro draws from the traditional shotgun style, as seen in its narrow organization and modernized gable roof condition.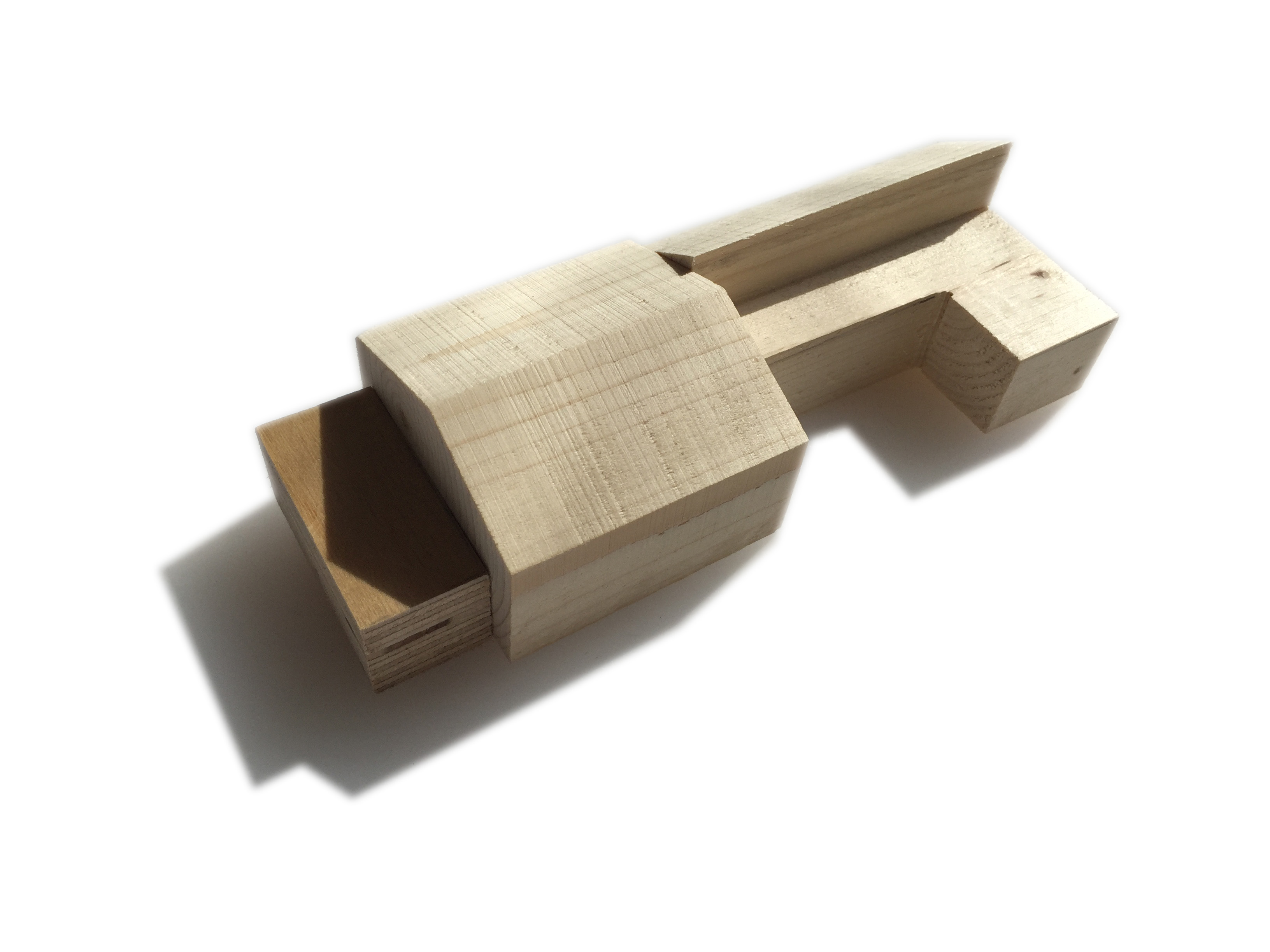 First Floor
Second Floor
The front and back portions of the building encapsulate a courtyard, offering a sense of privacy to people dining outdoors. A balcony overlooks the courtyard on the second floor.
Section
Elevation
Clerestory windows on the second floor allow light filtration without the presence of windows adjacent to the balcony patio. This condition considers that the balcony or upper room could be rented or reserved for large parties.
Basswood Model with Sliding Wall
Vignette