Sugar Roots Farm Classroom
2021
The Small Center at TuSA partnered with Sugar Roots Farm to create this outdoor classroom. Sugar Roots Farm aims to build food sovereignty and community resilience in the gulf south with sustainable farming as the foundation. Their vision provided guidance for the design and served as a filter for making decisions about materials, placement, and overall strategies.

A concrete slab anchors steel columns supporting a metal roof, reinforced with thick, weather-treated wooden beams and joists.
Bracketed walls frame the interior, operating as a storage area for kitchen equipment on one end and an educational wall on the other.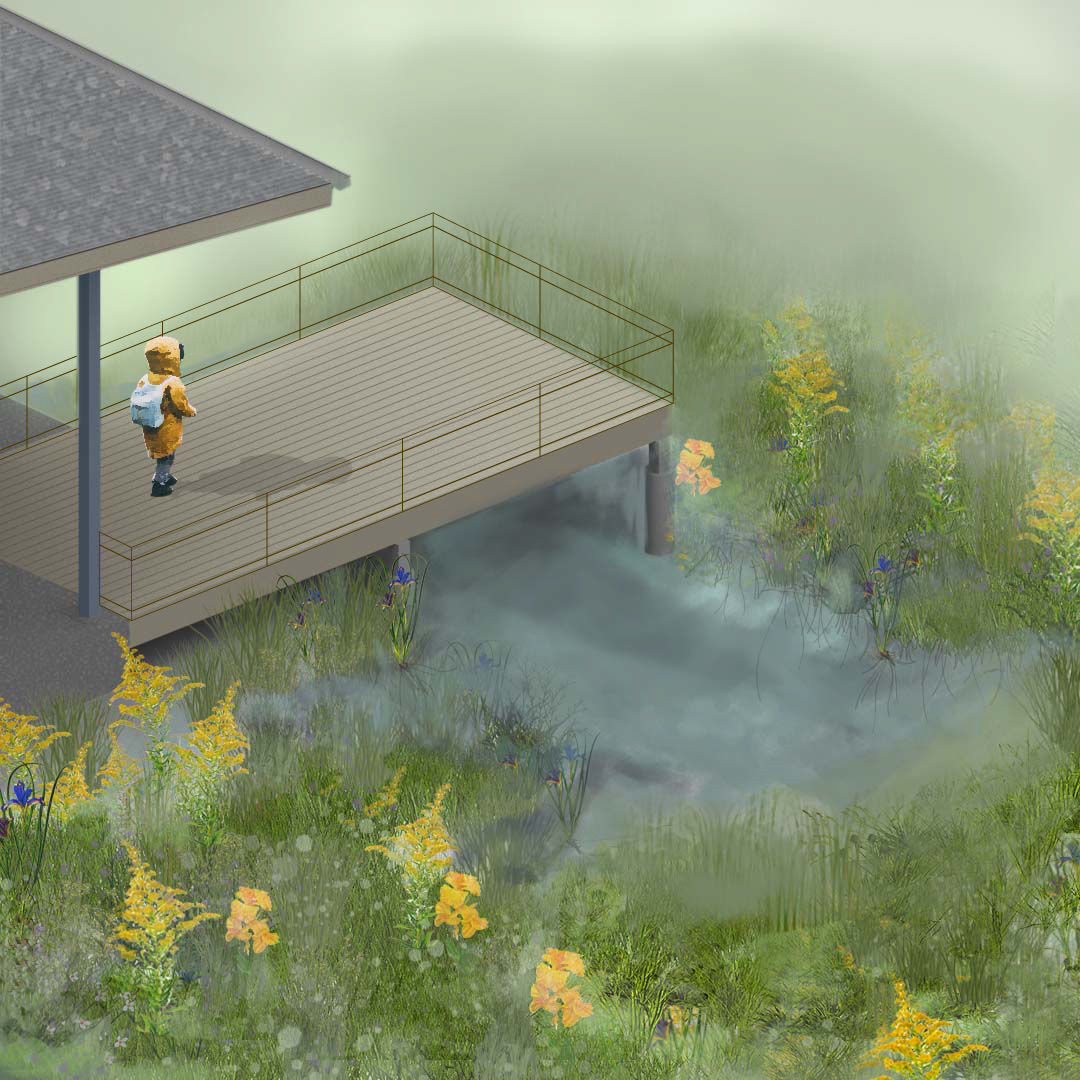 The structure provides refuge from flooding and rainfall, while the roof slopes to guide water into a cistern for reuse. Drainage pipes span the slab internally to filter groundwater from the front of the site to a water feature towards the back.
A boardwalk overlooks the water feature, useful for teaching visitors about native wetland environments.
Design Leads: Emilie Taylor Welty & Jose Cotto
Students - Designers & Builders:
Merrie Afseth, Brianna Baldwin, Le'Bryant Bell, Zach Braaten, Kelsie Donovan, Kareem Elsandouby, Ellen Feringa, Nick George, Ella Jacobs, Sam Lindley, Connor Little, Mandii Malhotra, Valentina Mancera, Johnathan Michka, Sofia Perrotta Mensi, Malina Pickard, James Poche, Natalie Rendleman, Katie Schultz, Karan Sharma, Bruno Soria, Giuliana Vaccarino Gearty, Yao Zhang