Axon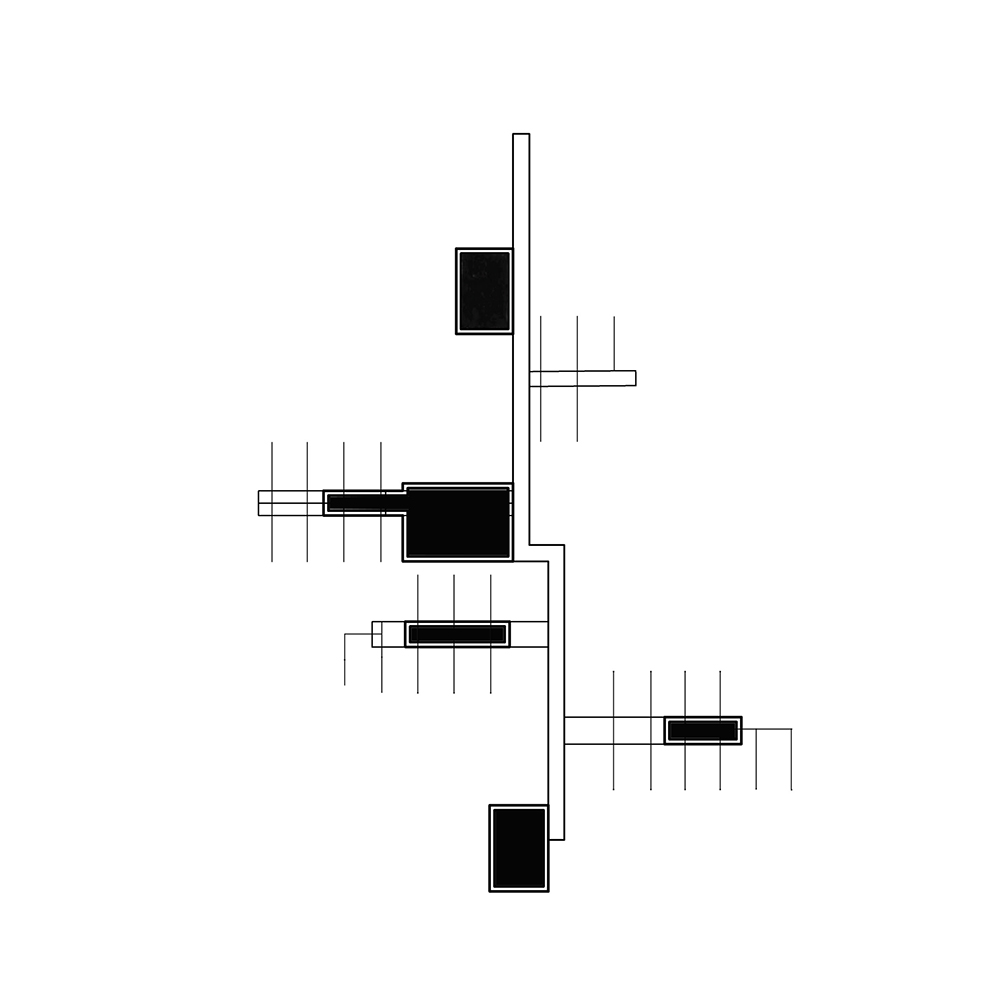 Plan
Schematic exploration of architect Paul Rudolph's design for John W. Chorley Elementary School, using both digital and physical media, illuminates spatial conditions and organizational logic.
Axon
Plan
Printed and analyzed on watercolor paper.
Pass Through
Repeat Again
Meter
These studies informed later thinking about spaces at the scale of a room, a building, and a neighborhood.
Movement & Light in Stairways
Spines in Chorley Elementary
Borders in Tremé